What do we need to know about glass and double-glazed window frames and why should they be of high quality?
The answer is easy: from the window is the largest heat loss and noise passage through the glass pane and its area is much larger than the window profile area. Placing low-class plain-glasses will make the investment in new joinery meaningless, as both are equally important in terms of thermal insulation, sound insulation, energy savings.
The fact is that wi do not change the windows every day and we in Profil Group recommend that every client should pay special attention to both the joinery and the glass panes.
High heating bills in winter!


High cooling bills in summer!


Too much noise around you!

…………………………


It's important not only how your windows will look, but how they will perform their primary function – to isolate you from the outside environment with the least heat loss and the greatest savings in heating and cooling costs.
On the other hand, the city is becoming more and more loud by the growing number of vehicles, the more turbulent construction and the continuous annoying street repairs.
For great joy, these troubles are becoming more and more solvable thanks to advancing technology.
The variety of different type and purpose glasses gives us the freedom to easily handle this task.
By combining different glasses, Profil Group can produce glass packages in different configurations depending on the customer's desire or the desired effect.
The Profil Group's portfolio of glass and glass units is very rich, from the well-known double and triple glazing, to special workings, such as double glass with warm edge spacer with increased heating values, glazing with laminated and tempered glass, storm resistant, hail, etc.
Double or triple glass panel?
---
Both types of glass are well-known to everyone, but both have their advantages and disadvantages.
The fact is that in order to determine which one is the most appropriate it is necessary to specify the purpose and location of the joinery.
The triple glazing is considerably wider and has two air chambers, making it a better heat and noise insulator.
On the other hand, it is much heavier and is not suitable for larger openable sashes.
The double glazing is lighter and suitable for larger openable parts, but it has a weaker heat and sound insulation and is at a lower cost.

For both types of glass is of utmost importance and with what types of glass will be made – classic float or energy-efficient.
Double glass – advantages & disadvantages
Thermal insulation indices for the best combination with one energy efficient glass, argon gas, and warm spacer Ug = 1.1 W / m2k

Sound insulation properties for the best combination of different glass RW: 36 dB

At a lower price is comparing to the triple glazing

Possible thickness of glass pane from 20 mm to 32 mm

Allows it to be installed on larger openable sashes
Triple glass – advantages & disadvantages
Two air cameras / air bags

Thermal insulation indices in the best combination with two energy-efficient glasses, gas argon, and warm spacer Ug = 0.6 W / m2k

Sound insulation at the best combination of different glass RW: 39 dB.

For information 40 dB =

Sound reduction up to 94.00%

Possible thickness of the glass pane from 36 mm to 60 mm

The triple glazing is approved under the "passive house program"
К glass – low emission glass
Keeps warmth inside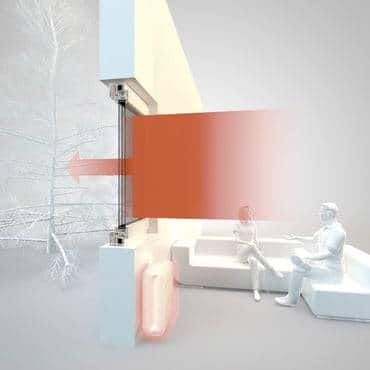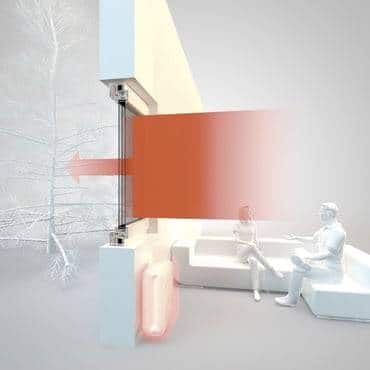 Recommended for north and east exposure
K glass or also known as low emission; G glass; Low E glass is a special glass with a silver layer, thanks to which the glass pane passes the shortwave radiation (sunlight) and reflects the long-wave radiation (heat) back into the room.
In a more understandable language, this glass Allows the heat to penetrate into the room but does not allow it to come out.
Recommended for northern and eastern premises and is particularly suitable for cold winter months. Thermal losses with this type of glass are reduced by about 50%.
Low-emission glass not only keeps heat in the room but also gains energy from the sun's rays,
contributes to the appreciable increase in temperature on the surface of the external glass.
This high thermal insulation reduces the risk of glass sweating and so unpleasant condensation on the joinery.
4 season glass – high energy glass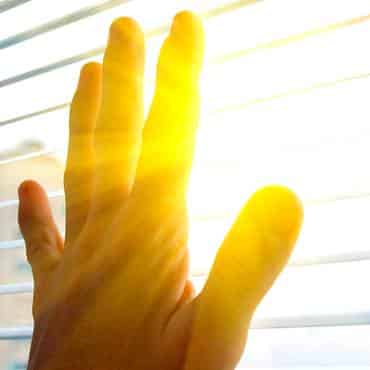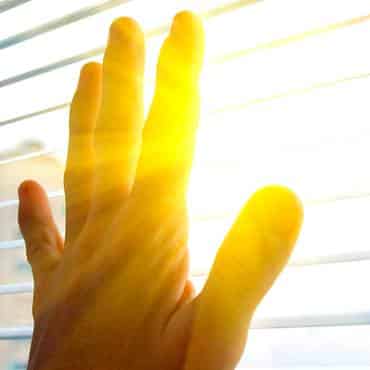 Do not miss the heat from outside during the summer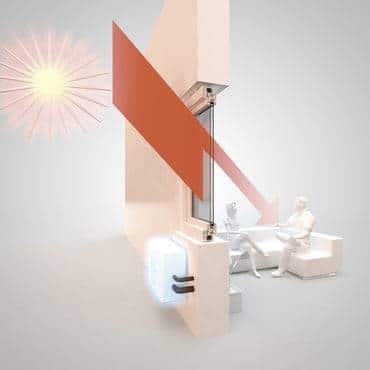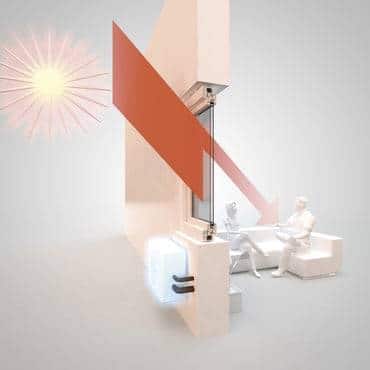 Recommended for south and west exposure – appropriate for all season
4 seasons glass or also known as high energy glass;
all season;
multifunctional;
Planitherm;
Planibel;
Multifunctional;
Energy is a special glass with a double silver coating and four metal layers, thanks to which the glass pane reflects the long-wave radiation (heat) backwards but passes the short-wave radiation (sunlight).
In a more understandable language, this glass does not allow solar energy to penetrate the room without interfering with light transmission.
This provides comfort in the summer, and during the cold months does not allow the internal heat to go out.
The glass "works" equally well in both directions throughout the seasons.
Hence the name – all season, 4 seasons, milful-functional.
Provides comfort and coolness even in the hottest days, limits the amount of solar energy penetrating the premises and reduces the need for air conditioning, with cooling rates reduced to 40%.
Three times higher thermal insulation over WINTER compared to ordinary glass, and heating costs in winter are halved.
This glass is an integral part of the glazing and meets the requirements for high energy windows when building passive houses.
Increasingly noisy cities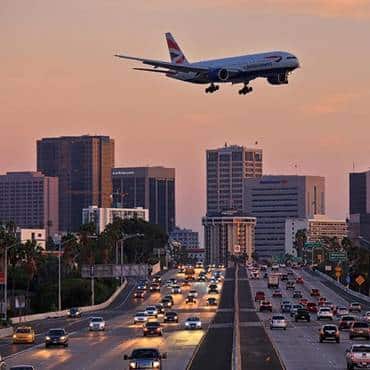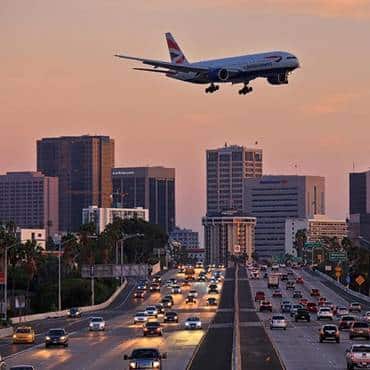 Continuous repairs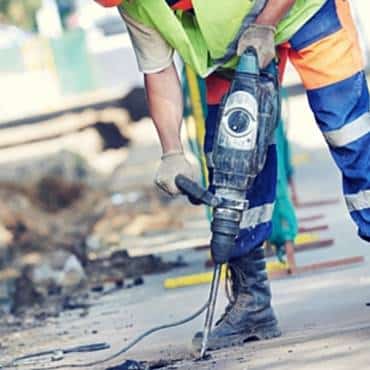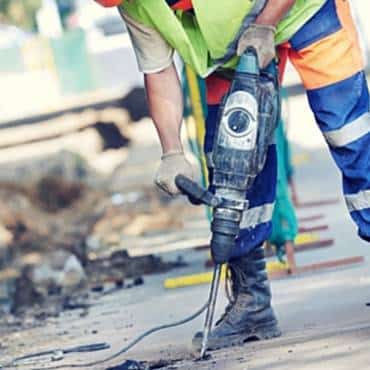 Live or work in a lively or noisy place
An increasing problem for big cities is increasing noise levels.

Glass is the most vulnerable part of the building and special attention should be paid to it by people who live or work in a noisy place – a main boulevard, a junction, an airport, and so on.

Fortunately

, it is possible to achieve enormous levels of sound insulation when combining glass panes suitable for this purpose.
One of the basic step to do is to combine glasses wit different thickness, thus absorbing the noise better by resonating the oscillation resonance.
It would be good to combine in a double-glazed unit a glass of 4 mm and a glass of 6 mm.
The other important thing is to install triple glazing again with glasses with different thickness. In the triple glazing, the additional second air chamber is greatly assisted.
In addition, a very good solution is the installation of laminated glass (triplex).
This glass is made by gluing 2 single-glazed with a special foil (such as the windscreen of cars).
The film is based on elastic resins, which contributes to a large amount of noise absorption.
The best combination of glass for this purpose can achieve a sound insulation ratio up to RW: 39 dB.
For information 40 dB = sound reduction to 94.00%.
Triple glazing with a 6 mm laminated glass, a second glass of 4 mm and a third glass of 5 mm is approved for recording in a recording studio.
Extras and accessories for better thermal insulation and more beautiful look
---
Warm edge spacer bar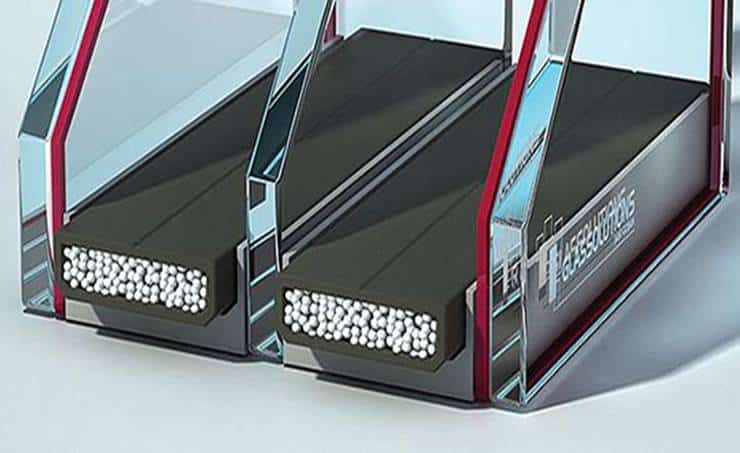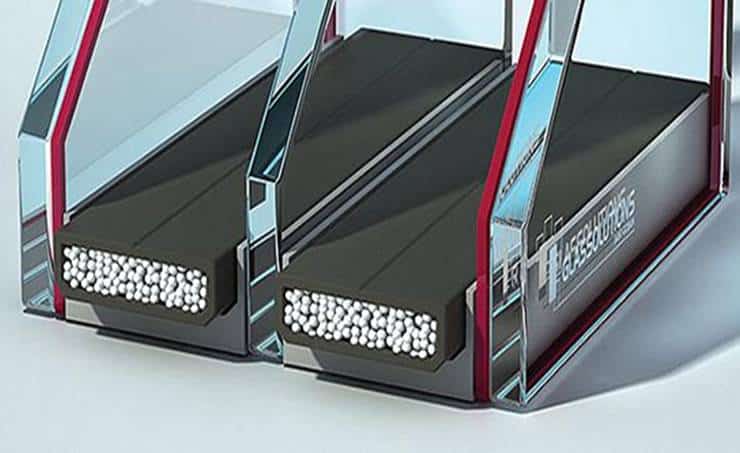 Better thermal insulation
Warmer glasses / less condensation
The PVC glass edging spacer is at the heart of energy-saving windows.
Modern plastic spacers greatly improve the thermal insulation properties of the glass pane and hence its other name "warm edging".
Thanks to this spacer, the coefficient of heat transfer through the glass pane can be reduced by up to 0.3 W / m2K.
This is achieved by maintaining higher temperatures at the edges of the glass, which greatly reduces the risk of condensation. Profil Group only puts qualitative spacers with the brand Saint Gobain Swisspacer glass units. The warm edge is one of the most valuable extras in making a new glazing and has many advantages:
Helps to achieve high coefficients of window insulation and makes windows more energy efficient.

Helps to keep your home comfortable.

Maintains warm glasses on the inside of the window and so successfully copes with condensation, which is a factor in mold and bacteria that lead to health problems.
Georgian bars – helima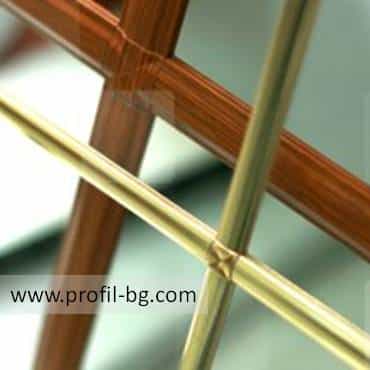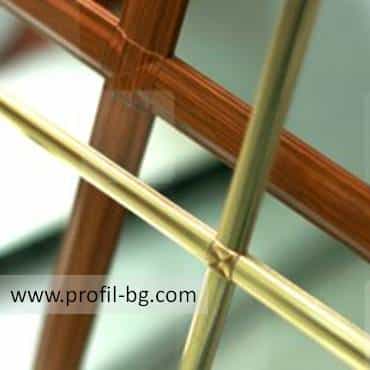 Decorative glazing bars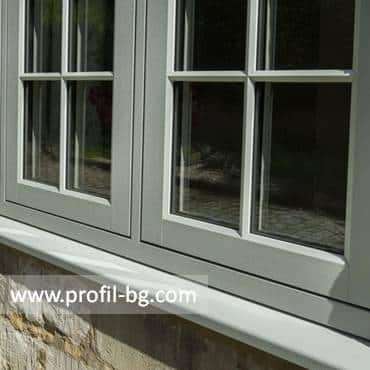 Give an authoritative look to each building
Profil Group offers 2 options to decorate the glass with a more sophisticated look – Helima (georgian window bar) and PVC glazin bars.
Heliama is an aluminum profile that is embedded in the glass pane and is narrow and wide. The Georgian bar system has a different fittings for more finished look.

The narrow color is white, golden, gray, and wide in white and 5 wood decors.
The choice of color and width is a matter of taste and personal choice is of course, but the more sold helium is wide because of the possibility to combine color with woodwork in wood decorations. The fact is that white is a classic and is the best selling.
The decorative window bar is PVC profile that sticks to the glass on the outside of the glazing, not embedded inside.
The width here is only 25 mm.
Available in white and some wood decors.
Both models of window glazin bars decorate the window with different patterns add a chic and heavy look to the joinery. They help to achieve the vision of old aristocratic buildings, during which glass partitioning has been a trendy trend.
Special & Decorative glasess
---
Tempered glass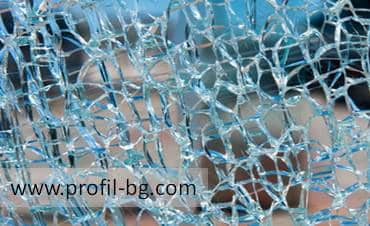 More safety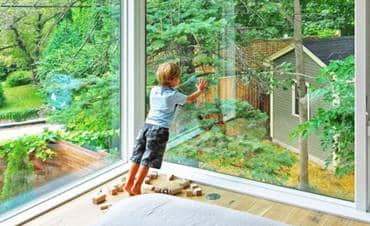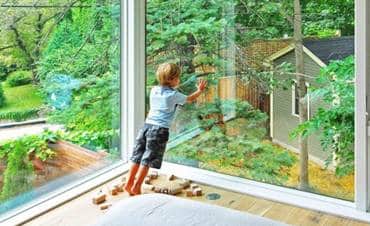 Prevents us from cutting
Toughened or tempered glass when broken it breaks into small glasses, thus protecting us from cutting.
Such are the side and back windows of the cars.
Frequent use is in making shower cabins, screens, glass windows, glass doors.
Laminated glass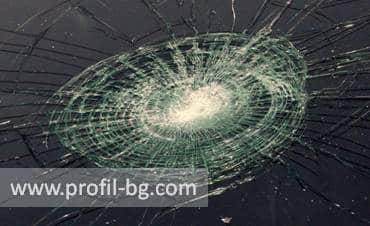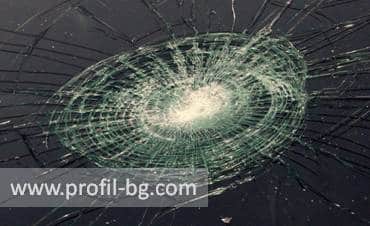 High security level
Laminated glass are 2 glasses bonded with a special transparent resin, allowing them to retain their overall structure even when broken without falling apart. An example of such glasses is the windscreen of the vehicle.
They are particularly suited to shops, ground and 1st floor apartments, houses or all places where is easily accessible for thieves. The lower parts of large French windows are also fitted with such glasses to prevent an accident with young children. This type of glass is placed on all types of railings on terraces and staircases.
On the principle of laminated glass are also the Armored, which are bullet resistant and are suitable for banks, vaults, exchange offices.
They are 3 or more glasses of different thickness, bonded with a special resin.
Decors for unique interior
Profil Group offers a wide variety of interior decorative ornament glasses – from classical fully matt glass to over 20 models of glass with different ornaments. These glasses can be used to make a variety of decorative glass panes and cousy interior.
Glass "no drops"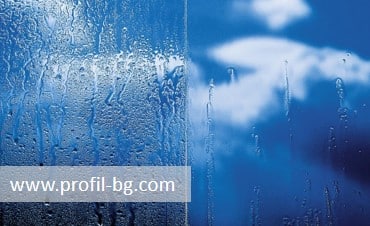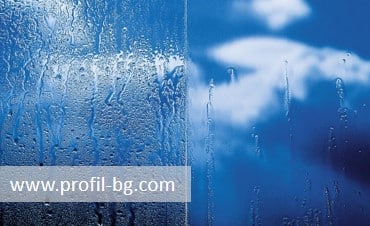 Self cleaning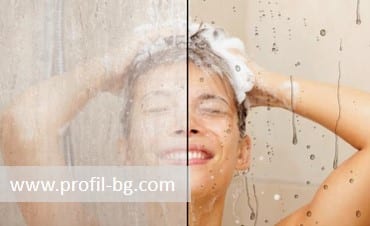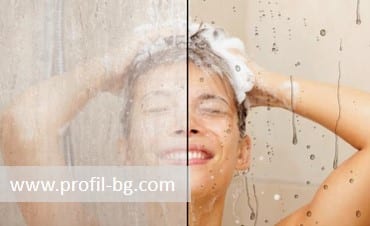 Cleaner… for longer…

Glass with a special Teflon coating that does not allow water to stick and thus the drop can not dry on the surface, and it is the main cause of dirty glass. It is cleaned much less often than the classic one and thus you save time and money. No special maintenance required.
Glass "without drops" is preferred for making glass shower cabins and shower screens, both at home and in spa areas and hotels. It is possible to make double-glazed windows with treated exterior glass for windows in areas such as marine environment with salty air, busy and dusty boulevards and intersections with heavy street traffic, near airports, railways and industrial buildings. A good option is to place hard-to-clean places, use less detergent and help protect the environment.
The Teflon coating does not change color and its transparency is the same as that of ordinary clear glass. Although glass requires minimal maintenance, it should not be treated as requiring any. In addition, there is waste of mineral origin that cannot be cleaned by itself. It can be built into glass, laminated and tempered.
Glass "clear vision"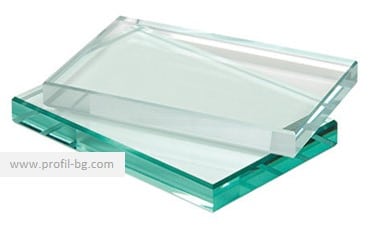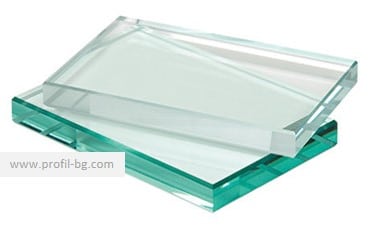 Super transperant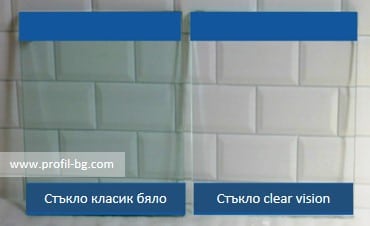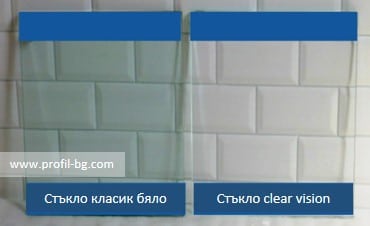 Almost invisible

Glass with greatly reduced iron content, which helps to eliminate the familiar greenish tint of classic float glass. This glass has no shades that distort the colors, has high clarity and light transmission.
Normal classic float glass is high in iron, which protects our home from the penetration of ultraviolet rays. This makes "clear vision" glass unsuitable for exterior use, because with the greatly reduced iron content it will transmit unwanted UV rays. This is the reason why this type of glass is a preferred option for the interior with its strongest quality, namely its crystal transparency just as in the photo above. The most common uses are the manufacture of shower enclosures, glass interior doors, glass showcases for office spaces and shops.
Colored glasses
Modern style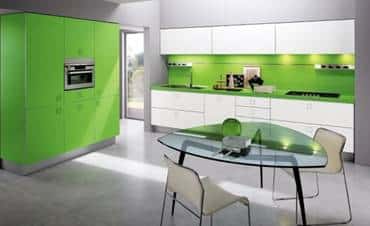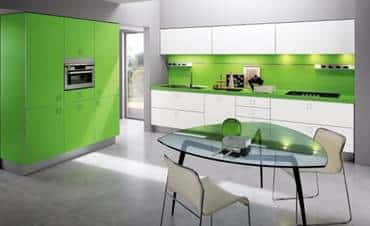 Contemporary architectural design
The Lacobel interior glass meets all contemporary requirements in interior and architectural design.
Color glasses can easily be combined with other materials such as wood, metal or stone.
It can be used in rooms with high humidity and is widely used in bathrooms and kitchens.

Wall cladding in the interior with this glass is increasingly preferred to create a modernistic touch of any room. Lacobel glass colors:  look here
Glass faceting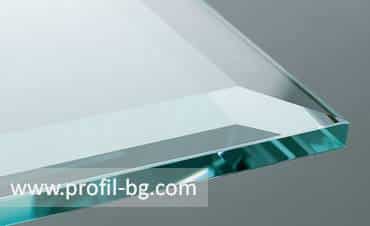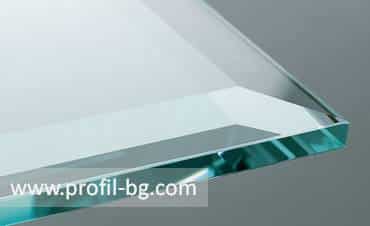 Glass edging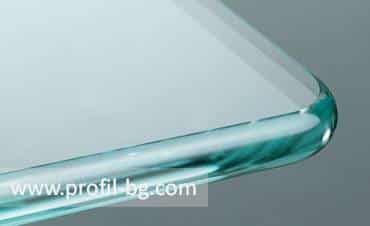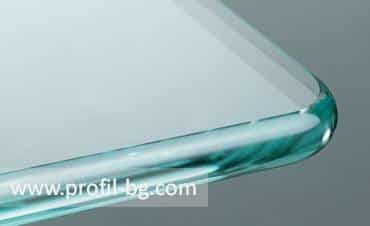 A wide range of glass services
Profil Group offers a wide range of glass processing for different needs and uses.
The portfolio includes shower cabinets, mirror processing, railing glasses, glass visors and more.
We manufacture holes in glass and glass for different needs, making special glass cuts, holes. Last but not least hardening of glass, lamination, edging, bending.