The difference between an inox and an aluminum railing is in the material.
Inox ones, unlike aluminum railings, are made of stainless steel, which is significantly stronger than aluminum.
The possibilities for production are unlimited – with horizontal strings, with vertical strings, a combination of both, with glass.
The main disadvantage is the significantly higher price as opposed to aluminum.
Stainless steel railings are a composition of stainless steel profiles, firmly positioned on different surfaces with symmetrically arranged elements and various colors and patterns.
They are corrosion-resistant and healthy.
They allow a wide variety of architectural combinations.
They are mounted using stainless components or assemblies.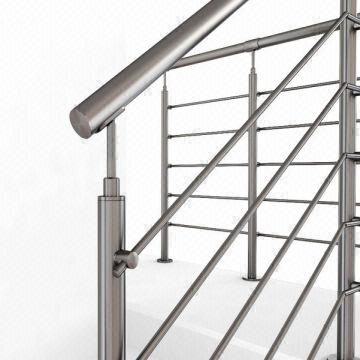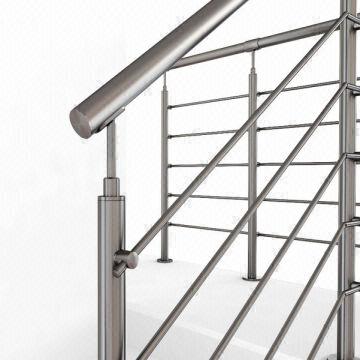 Stainless steel railings are an extremely good and efficient solution for both interior and exterior. The advantages here are numerous, namely: high resistance to weathering, quick and clean installation, the ability to individually design the look, do not corrode compared to metal railings, a large variety of profiles, assemblies and colors and many others.
They are used on stairs, terraces, office and residential buildings, ramps and in the garden.
Inox railings are certified for fencing pools for the protection of children.
Combinations of round and square profiles with vertical or horizontal fill, glass and more are possible.