It's time to change...,or need new door?
Aluminum doors are the perfect solution for this – they do not require any maintenance and not aging. Aluminum doors are resistant to direct water pouring and severe weather conditions – cold, salt climate and others. There is no longer annoying lacquering and painting, and the difficult closing and opening have long been in the past.
Application of the aluminum door is very wide from home to public places. It is suitable for bathroom and toilet, room, shop, restaurant, storage and many others. Available in various wood decors and the whole palette of colors on the RAL system.
The aluminum door is low-priced, making it one of the most affordable yet practical doors. In addition, the aluminum door complies with the Fire Fighting Requirements for a smoked door.
Last but not least, the aluminum door can be single or double, with glass or thick, with a mirror and many others.
Aluminium doors appropriate for bathroom

---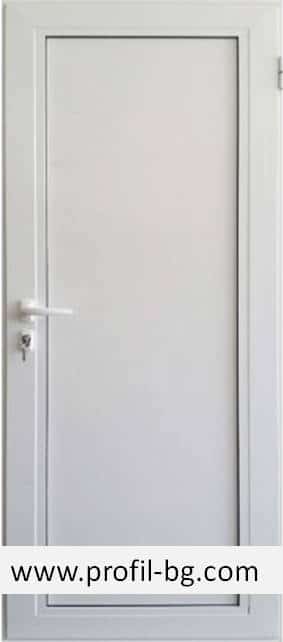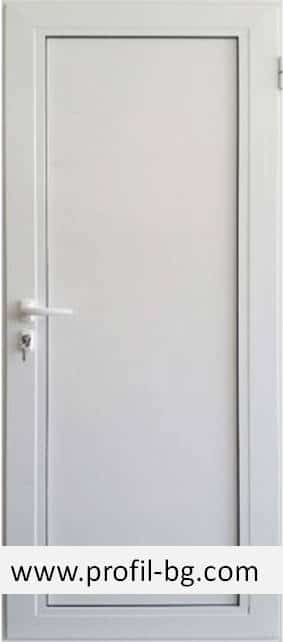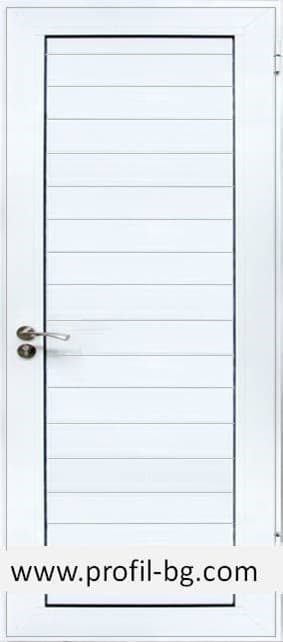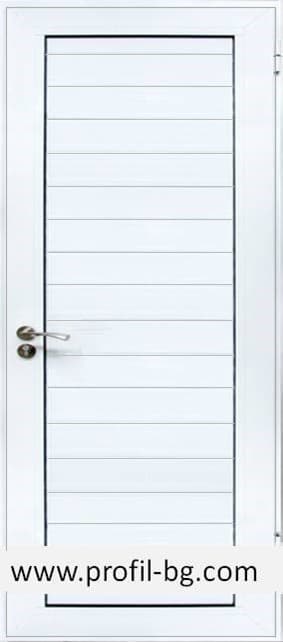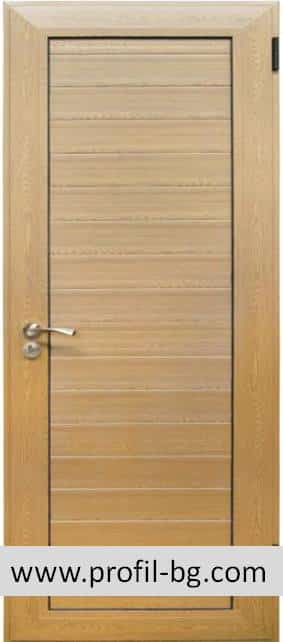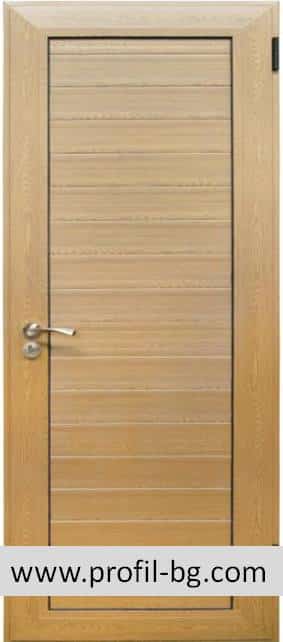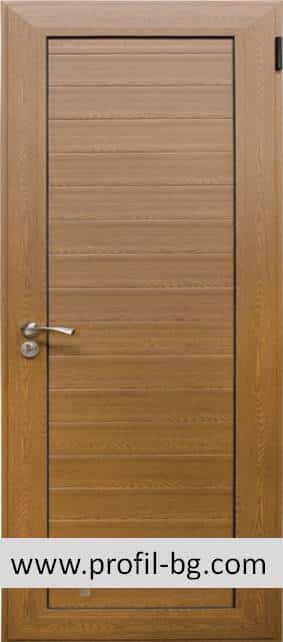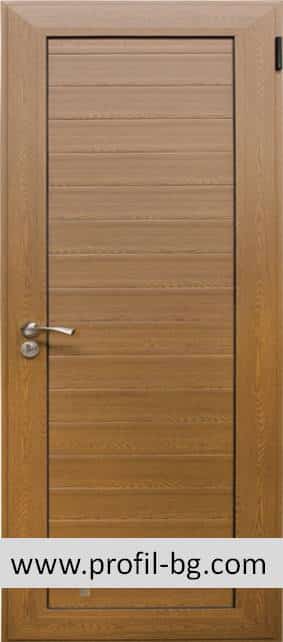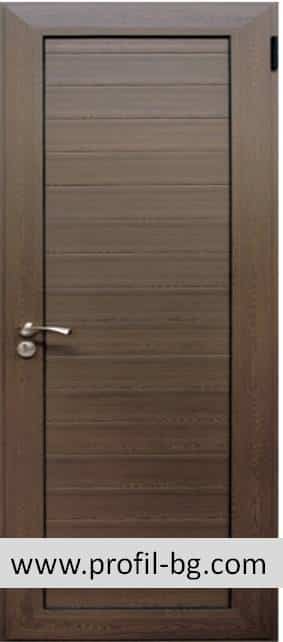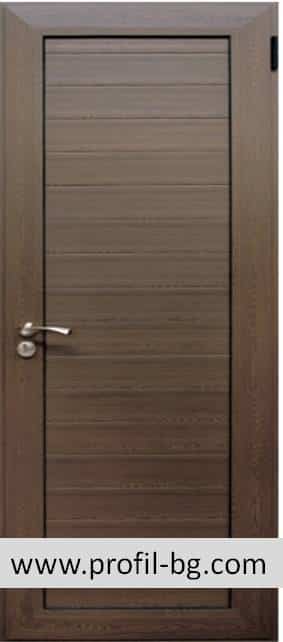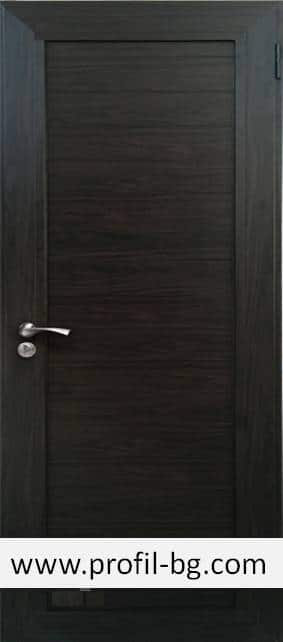 Profil Group produces Aluminum Doors with Aluminum profiles with Greec origin. The doors are universal for every place, but because of the high resistance to moisture are most preferable for bathroom, toilet, dressing rooms, closet, warehouse and others. The doors are equipped with high quality seals, insulating well from noise.
Aluminum doors are robust, practical and easy to maintain. This combined with their low price and the strength of aluminum makes them the best-selling doors.
The color palette is extremely rich in the classic white color to many colors on the RAL system. We offer special dyeing in wood decors and we have 40 developed colors including imitation of pine, mahogany, oak and many others.
The available colors are white, golden oak, walnut and dark oak. Aluminum door with in available colors has a very short production time.
Profil Group offers many extras and accessories for the aluminum door, which can easily change and optimize vision and purpose. Installing a mirror on the inside would suit a bathroom door, but placing a beautifully ornamental glass and adding color would turn the aluminum door into a good interior solution for a room or office.
The possibilities are numerous and vision and design define each client – solid or glass, white or colored and what color, divided horizontally or vertically for a more viscous vision and greater strength – determine together. The different options for filling the aluminum doors are:
PVC panel – smooth thermal and sound insulator. Available in white and 3 standard wood decors – golden oak, walnut, dark oak. Aluminum door with thermo panel is a widespread and preferred model. The price of the aluminum door is the lowest with this filling.
Glass, mirror and double glass – the possibilities here are many, with transparent glass, ornamental glass, mirror. Aluminum door with transparent glasses and horizontal blinds, for example, is very suitable for offices. The same door with ornamental or matt glass would be a good solution for a warehouse, a laundry room and even a room.

Aluminum hunter

– these are aluminum profiles that looks like boar or wide lath. Their advantage is the ability to paint in an unlimited number of colors. When the aluminum door is in a color different from the standard one is placed either this aluminum hunter in the same color or glass or mirror.
Accessories and extras for aluminium door

---
Frame architrave

– great extra when the bathroom tiles are already in place. The aluminum

architrave

lies on the tiles and requires no further construction processing. The

architrave

is suitable for all the walls that are already ready and there is no possibility of coating and plastering.

WC cylinder door lock with handle – quick and easy locking on the inside.

Ornamental glass or mirror – gives an elegant look to every aluminum door and the door resembles the interior. The mirror is a good solution for a corridor or bathroom.

Triple hinge – Recommended extra for doors with double glazing. The glass is a heavy product and loads the door sash, but for the triple hinge is easy to handle it. This hinge is very strong and Adjustable vertically.

Steel handle and hinges – give the aluminum door a luxury character.

Ventilation grid for ventilating premises  – Located at the bottom of the door when the sash is with thermo panel or hunter. It is not possible to install when the door is with glass. Prevents excessive humidity in the room – often used in bathrooms without a ventilation duct.

Aluminum threshold – for better noise and thermal insulation. The aluminum threshold is rounded and gives a good aesthetic appearance to the door. Unlike the 4 sided frame, here we have a great reducement of the discomfort of jumping to the high frame. This type of door complies with the fire-proof requirements for a smoked door.
WC Door lock 

---
Steel handle

---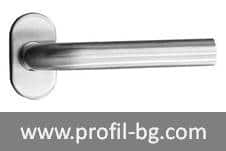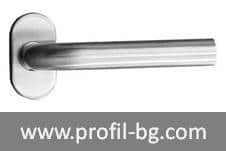 Steel hinge

---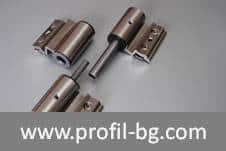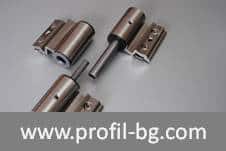 Triple hinge

---
Vent grid

---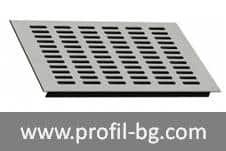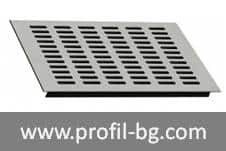 Advantages of Aluminium doors

---
High strength in use, given the strength of aluminum

They do not need any maintenance and are easy to clean

They withstand cold, direct pouring with water, salty climate, heat and more

Wide variety of colors including wood decors

Aluminum door can be made dense and with glass or mirror

Wide choice of practical and aesthetic extras

Short terms of manufacturing

Categorized as a smoke-tight door according to fire requirements

Aluminum door is suitable for any place – bathroom, room, office, store, store and more.

By placing an electromagnetic lock is suitable for entrance of a residential building with tag unlocking.
Aluminium door with MDF decoration of one side and aluminium from the other

---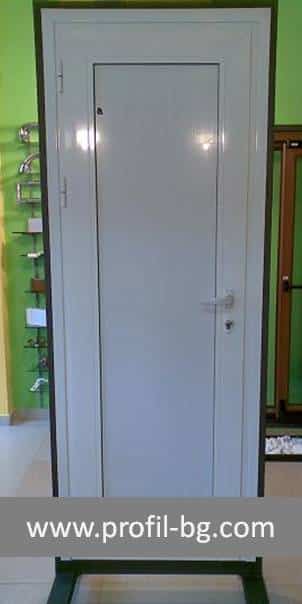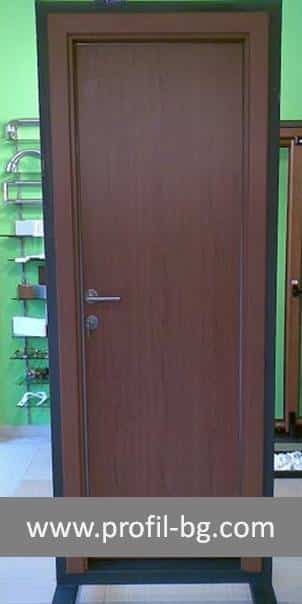 It is made of aluminum profile without thermal insulation section and on the side of the corridor is decorated with MDF both – the frame and the sash. This is very good option , color meaning when combine this door to other interior doors in the corridor.
This door is a great solution for bathrooms and wet rooms. From inside is the strength of the aluminum door, which is practically not affected by moisture and heat, and from the outside is the interior solution combined with the other interior doors by color and finish.
This aluminium door is decorated with wood panels on the outside, both the sash and the frame. Available in different colors to match the rest of the doors.
Aluminium thermo insulated door

---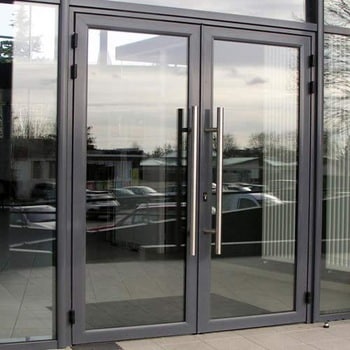 It is made with aluminum profiles with discontinuous thermal insulating section and are of Greece origin. The door has very high thermal and sound insulation characteristics. Resistant to moisture, salty climate, cold and heat. The main purpose of the door is to be placed externally because of the broken thermal bridge of the aluminum, which serves as an insulator during the cold months.
Suitable for houses, shops, offices, administrative buildings and is appropriate for main front door. A preferred option is for intensive traffic because of its high resistance and strength. It is possible to put various practical and aesthetically beautiful extras.
The aluminum thermal door is with double glass when mounted in a public place and with a classic thermo-panel or ornamental door panel when installed in residential areas. It is possible to use the door as an entrance door to a property or to open a terrace. A counter for sales at 24-hour pharmacies and shops can be built in the door.
Look more here…