1991 г. – Company Establishment. By that time the main business of the company is import from Italy, Greece, Czech Republic, Slovac Republic. Profil Group is trade company with construction materials, plumbing parts and painting instruments. By that time, the company is representative of the greek CHROTEX and the italian SIROFLEX.
2000 г. – Profil Group starts its second business activity – manufacturing ot PVC and Aluminium doors and windows. For this purpose a production factory is equipped and the first one for the company showroom in Sofia is opened. Both activities together help for a complete customer service. Since then, we have enjoyed steady growth and constantly enriching our customer list.
2002 г. – Forms the final structure of the company as we know it today.
2005 г. – In 2005 started the beneficial cooperation between Profil Group and Deceuninck. Profil Group became official representative of the PVC systems of Deceuninck. Later the product range was supplemented by range of cladding and railing selections. Revenues had a growth of 50% per year on average. A great deal of investment was directed to the modernization of production facilities in order to meet increasing interest in products with the brand name Profil Group. During the same year individual workshop for internal venetian horizontal blinds and external roller blinds was created.
2006 г. – Profil Group became a member of the Bulgarian Door and Window Manufacturers Association. A quality control system was introduced in 2007 with CE quality mark on the products.
2006 г. – Profil Group became a member of the Bulgarian building  Association.
2008 г. – Successfully completed the testing of PVC door and window systems produced by Profil Group. Received by the NISI Initial Testing Protocols and Production Controls system, the company immediately turns into a highly competitive member in the industry.
2009 г. – Increase in the number of exhibition halls participations, and this tendency continues up to day. For us, this is a good way to reach more customers and markets, but of course not the only one.
Throughout our development, we are constantly increasing our budget for advertising, because we know that no business is bigger than its advertising.
2009 г. – The registered trademark "Profil Group" was registered with the Patent Office of the Republic of Bulgaria on 22.06.2009.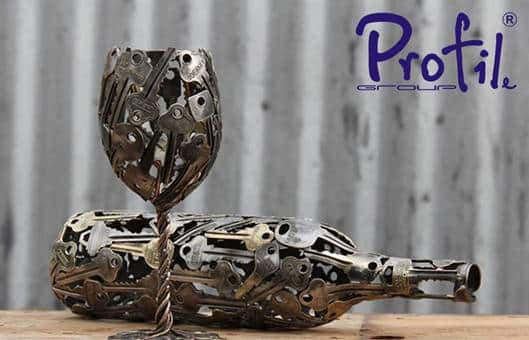 2010 г. –  Profil Group expands its product range by introducing into its portfolio interior doors, armored doors, railing, glass shower cabinets, glass sliding, glass drawings, shades and security roller shutters. All this wide and rich range is difficult to manage, but we are strong and we know and believe that this is the right path to success.
2013 г. – Profil Group moves to a larger and modern new factory in Kazichene Industrial Zone, Sofia, near a ring road.
With this step, we have gained even greater opportunity for work efficiency and quality control. In the new building we are ready to meet the toughest challenge and to satisfy the most sophisticated taste.
2014 г. – Starts the fruitful collaboration between Profil Group and the German profile system for doors and windows "SALAMANDER".
After a difficult and long period of scrutiny by the German concern and numerous conditions of execution, Profil Group acquired a license to represent the brand.
2017 г. – Profil Group equips its production base with new technology machines for PVC joinery production and implements new software for management and control.