Traditionally, as a bamboo country is considered Asia. There it has been used for thousands of years, finding a variety of applications thanks to its unique qualities. In Eastern cultures is a symbol of energy and luck and is used in the interior of almost every home in one form or another.
The fact that bamboo is a type of grass rather than tree explains its rapid growth. The bamboo farm regenerates every two to five years, unlike traditional wood mining, which takes decades. This reinforces the fact that bamboo is one of the most environmentally friendly materials and its use saves forests.
The unique qualities of bamboo, its easy maintenance and the fact that it is one of the most sustainable materials in nature makes it a preferred choice not only for home and villa, but also for offices, hotels, restaurants, bars, SPA-centers and many more, where beautiful and natural vision and excellent sun protection are sought.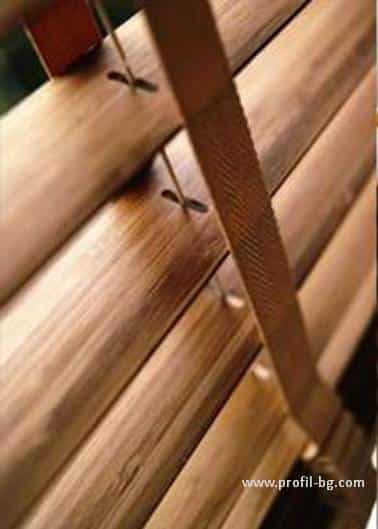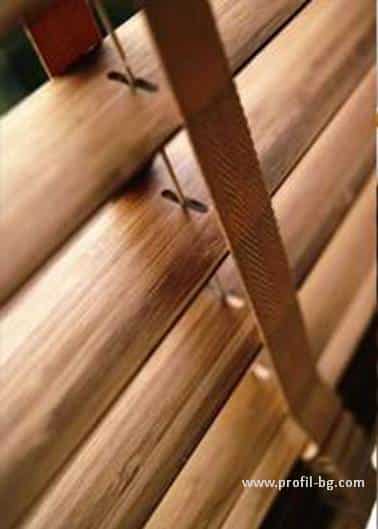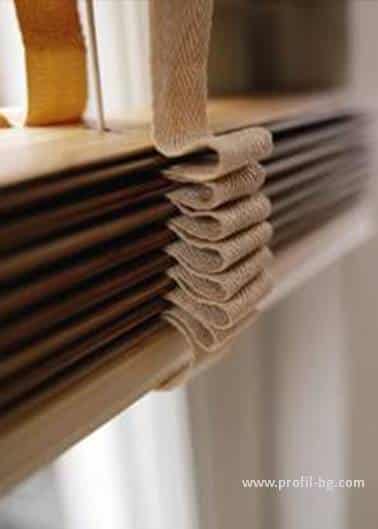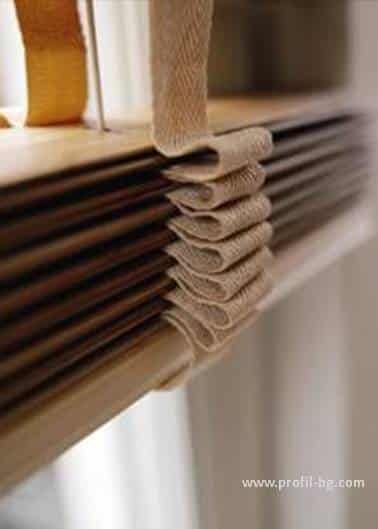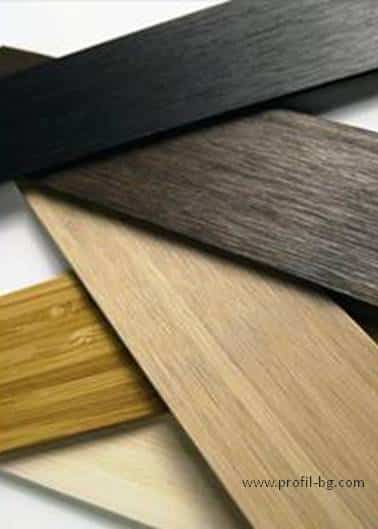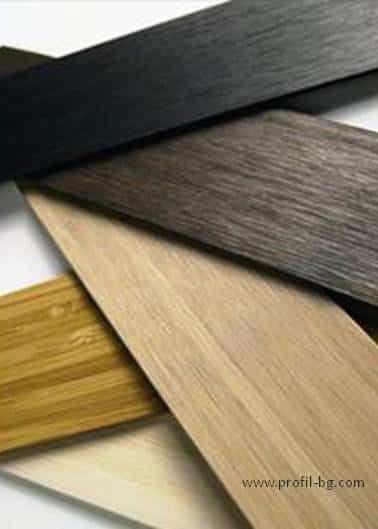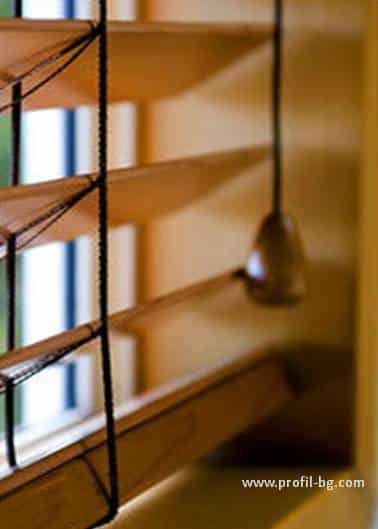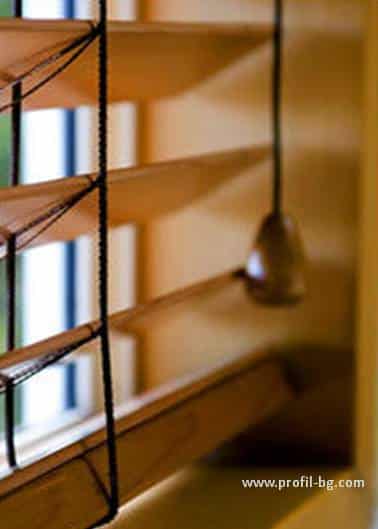 BAMBOO VENETIAN HORIZONTAL BLINDS not only overshadow, but also give a sense of luxury, comfort and well-being. Unlike wooden blinds, they are resistant to water and moisture, making them particularly suitable for a bathroom, kitchen, spa center. This is not just the blind, but the interior finish of the room. These blinds are part of the design and furnishings.
Currently, this model of indoor blinds has become a hit on the market when talking about the interior of a spa because of its high resistance to moisture.
The control of the rotation of the blind is with stick, and the collection – with ropes ending with a wooden bell. The thickness of the lamella is 2 mm, the upper rail is steel, aesthetically tucked behind the bamboo cornice. The lamellas are 100% bamboo, offering two 27 mm and 50 mm widths.
The mechanisms are Hunter Douglas Netherlands and are extremely smooth and easy to operate, reliable and practical.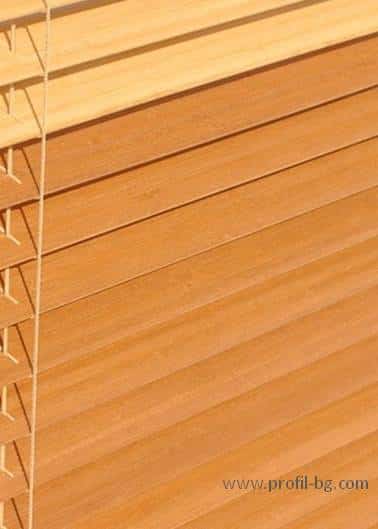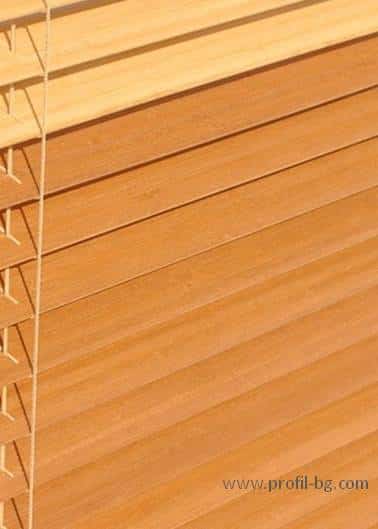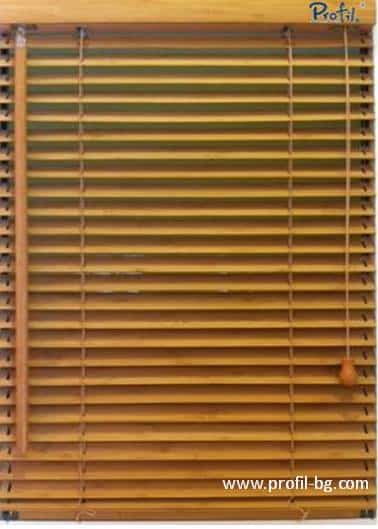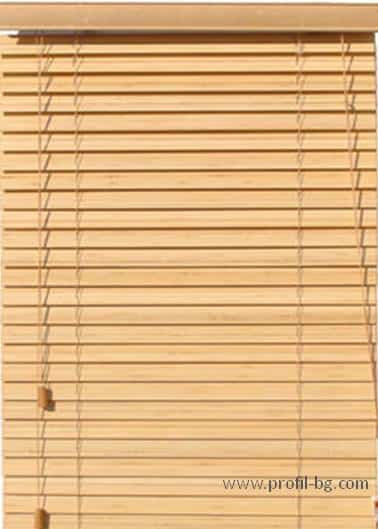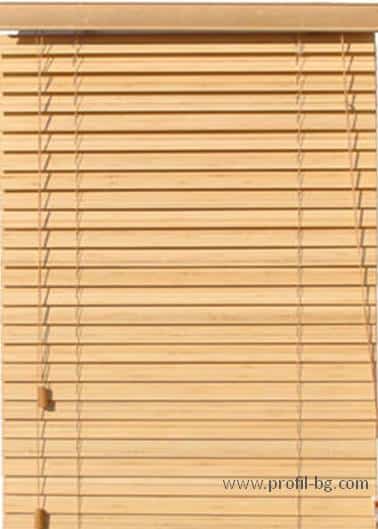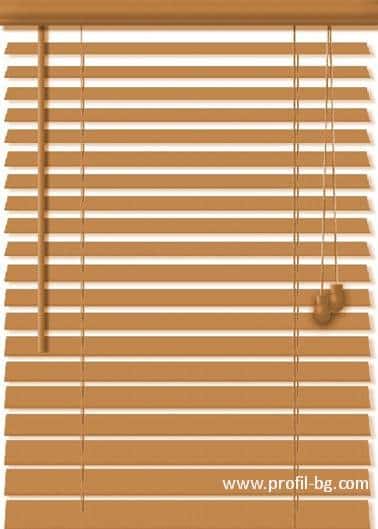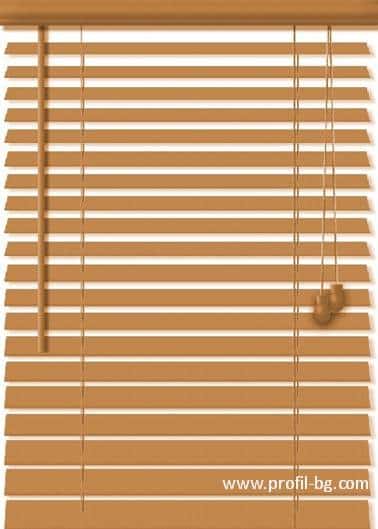 Advantages of bamboo blinds

---
High resistance to moisture and UV rays

Eclipse 100% when needed. Even the brightest tones ensure full darkness in the room.

Saving money – in summer the wide lamellas (unlike metallic ones) do not heat up with long-lasting irradiation and effectively repel the sun's rays by reducing the cost of air conditioning.

Saving money – in winter, the wide lamellas create an additional air curtain and reduce the heat loss through the window.

Easy maintenance – very few blinds models allow easy removal and rinsing directly with water, then hang back without damaging the blind.

Symbol of energy and luck – Bamboo in Eastern cultures is used in the interior of almost every home in one form or another.